quality on time. Every time
Welcome to Roularta Printing. Welcome to the largest offset printing company in Belgium. Whether hot off the press or a glamorous lifestyle magazine… Roularta Printing offers you printed projects in a range of formats on a surprisingly wide range of paper. Thanks to a generous printing capacity of 6 ultramodern rotary heatset printing presses, supplemented with numerous finishing options, Roularta Printing has all the capabilities to make your publications shine. And it doesn't stop there… We are only satisfied when your printed material arrives at your target audience in perfect shape and on time.
BROCHURES, CATALOGUES & FOLDERS
HOW WE MAKE A DIFFERENCE FOR YOUR PRINTING

At Roularta Printing, quality is not only found on the printing press. The entire production process is permeated with thorough attention to quality and efficiency. Roularta Printing consistently invests in the latest printing and finishing machines. The result? An unusually high-performance and up-to-date machine park, ready for even the most challenging assignments. At any moment.

As a printing company for various publishers, Roularta Printing is familiar with strict deadlines like no other. Punctual delivery, guaranteed up to the hour, is a daily achievement for us and not a one-off feat. Our secret? A state-of-the-art machine park, a tightly controlled production process and highly developed internal technical service.

We print in four colours but always green
For Roularta Printing sustainability is not a light-hearted marketing term… Of course we are FSC and PEFC certified, but did you know that Roularta Printing is the first and only printing company in Belgium to also obtain the ISO 50001 energy certificate? Your benefit? A rock-solid guarantee that your publication will be produced in the most energy-efficient way and with the least possible waste.

Our approach is no-nonsense, our communication is direct
At Roularta Printing, we resolutely opt for the Single Point of Contact approach. Your customer service representative is your direct line to our production department. He or she advises, informs and monitors the entire process for you. Our goal? Smooth communication and transparent cooperation. You can rely on that.

Your order deserves peace of mind
A special question? A bold idea? With more than 60 years of experience in the production of magazines and newspapers, you will find an unprecedented wealth of expertise and know-how at Roularta Printing. As a permanent fixture within the listed Roularta Media Group, Roularta Printing also combines financial stability with the familiarity of a family business. Opting for Roularta Printing is opting for certainty.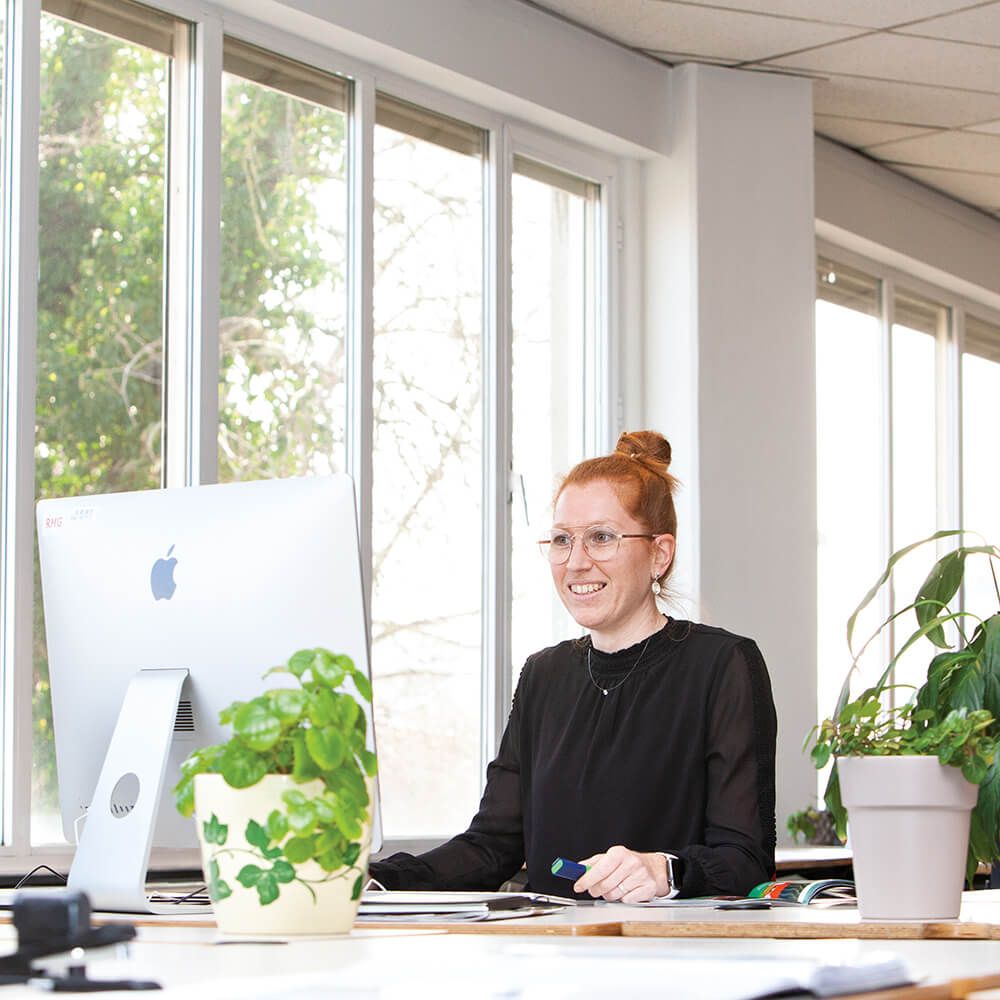 Do you have a concrete project in the pipeline or are you curious about the possibilities? The Roularta Printing team is ready to assist you. Feel free to contact us. We would be happy to help you further.