OUR SIGNATURE IS IN THE FINISH
Saddlestiched weekly or luxury magazine with perfect binding? The variety of our finishes offers many options for the perfect binding of your product.
In-line finishing
In-line finishing offers many benefits in terms of quality and processing speed. It should therefore come as no surprise that Roularta Printing is fully committed to this method.
Our versatile Colorman newspaper press is equipped with an in-line stapling station and tri-cutter. It is ideal for finishing tabloid-sized productions on the press itself. The Lithoman 72/2 magazine printing press is also equipped with a double-deck cutting line where two cardstock streams can be trimmed on the press itself. The booklets can also be glued on the press to make fully finished self-covered booklets.
After the in-line finishing, the booklets go to the stackers. The stacked booklets are blocked and may or may not be equipped with a binding ribbon. Finally, the booklets are transported to a stacking robot that automatically stacks the bundles on pallets.
Off-line finishing
Do you require off-line finishes? We will then collect the printed sections on print rolls, reducing the risk of handling damage to an absolute minimum during the finishing process.
Saddle stitching
Our finishing department houses no fewer than 5 Müller Martini saddle stitchers and a high-speed Ferag UniDrum saddle stitcher on which we can collect and staple up to 30,000 copies per hour.
In 2019, Roularta Printing invested in a brand-new Müller Martini Tempo E220 saddle stitcher. This new stitcher has no fewer than 16 positions, including 8 folding stations for booklets on a roll and 2 adhesive stations for adding supplements. Working with a stacking robot ensures the magazines are collected and stacked ready for immediate shipment.
Finishes with perfect binding
Would you like to opt for a perfect bound finish? That's possible as well. At our Kolbus binding station, we finish your magazine, brochure or catalogue with stylish perfect binding into a luxurious durable product.
Trimming
At the beginning of 2020, Roularta Printing invested in a new Polar cutting line, consisting of a lift table, vibrating table, cutting machine and stacker. The new machine guarantees a smoother and more accurate finish.
Packaging
When it comes to packaging, Roularta Printing is also a versatile and high-performing partner. We package your product individually in foil or paper, but also in bulk on a pallet. Our packaging department has no fewer than 4 flexible packaging lines. You get the benefit of our years of experience on top of that.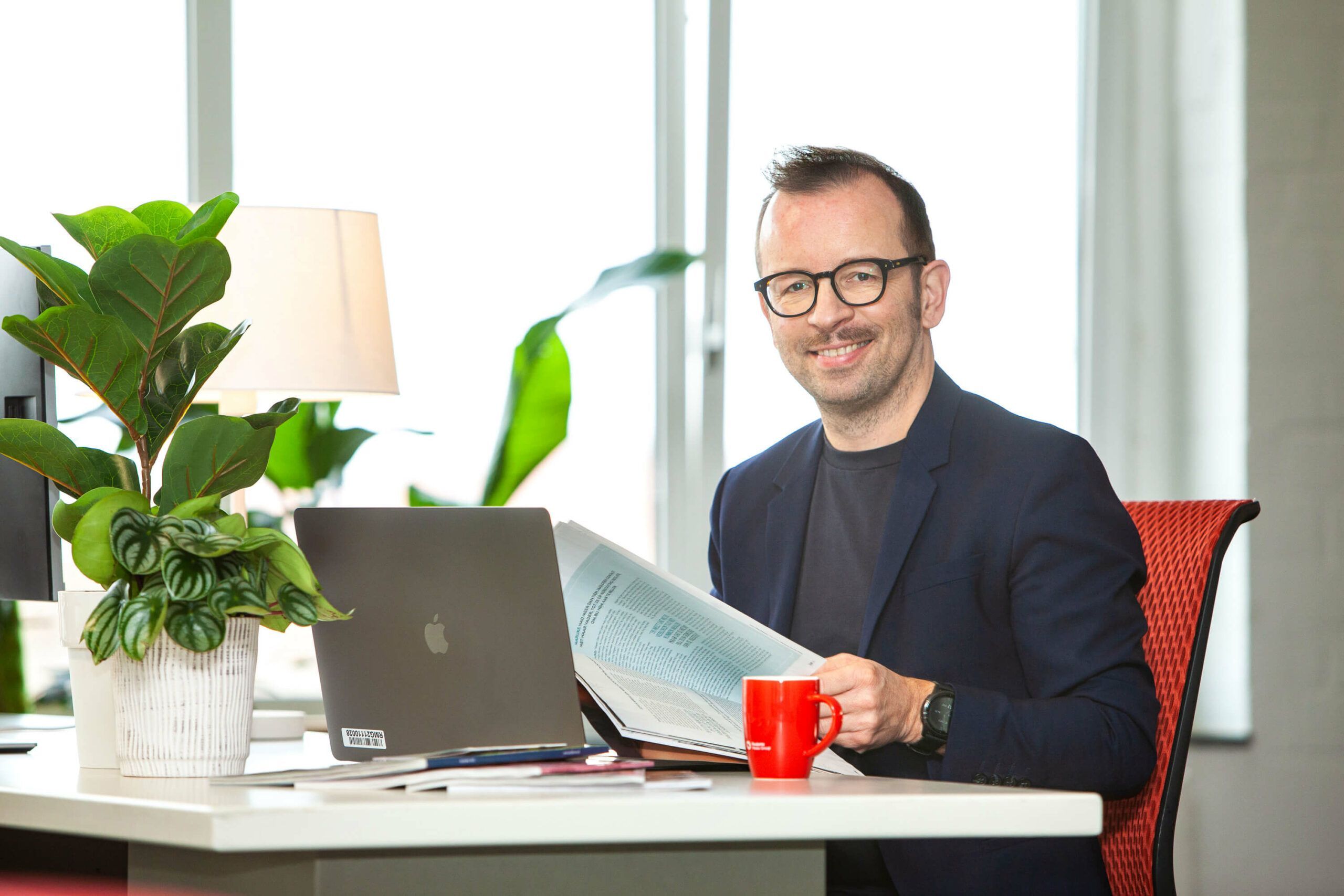 Concrete project in the pipeline or curious about the possibilities? The Roularta Printing team is at your service. Feel free to contact us. We are happy to help you.