A MAGAZINE TO BE PROUD OF
As an in-house printer for the Roularta Media Group, we are familiar like no other with the realization of magazines and we realize only too well how essential flawless production and punctual delivery are.
Our machinery is fully focused on the streamlined production of free local papers, as well as daily, weekly and monthly newspapers. Roularta Printing offers publishers a wide choice of page sizes, paper qualities and finishes. With or without cover, glued, stapled or perfect bound … The choice is yours.
In terms of handling and shipping, Roularta Printing is also a versatile and high-performance partner. Inserting cards, sticking on samples, shrink-wrapping or packaging in paper… Our packaging department combines a flexible machine park with many years of experience.
Require global shipping? Roularta Printing is recognized as a Known Consignor for air shipment of printed matter. We package and secure your printed matter under strict safety regulations so that your shipment can immediately be loaded on the plane without further formalities.
How do we make a difference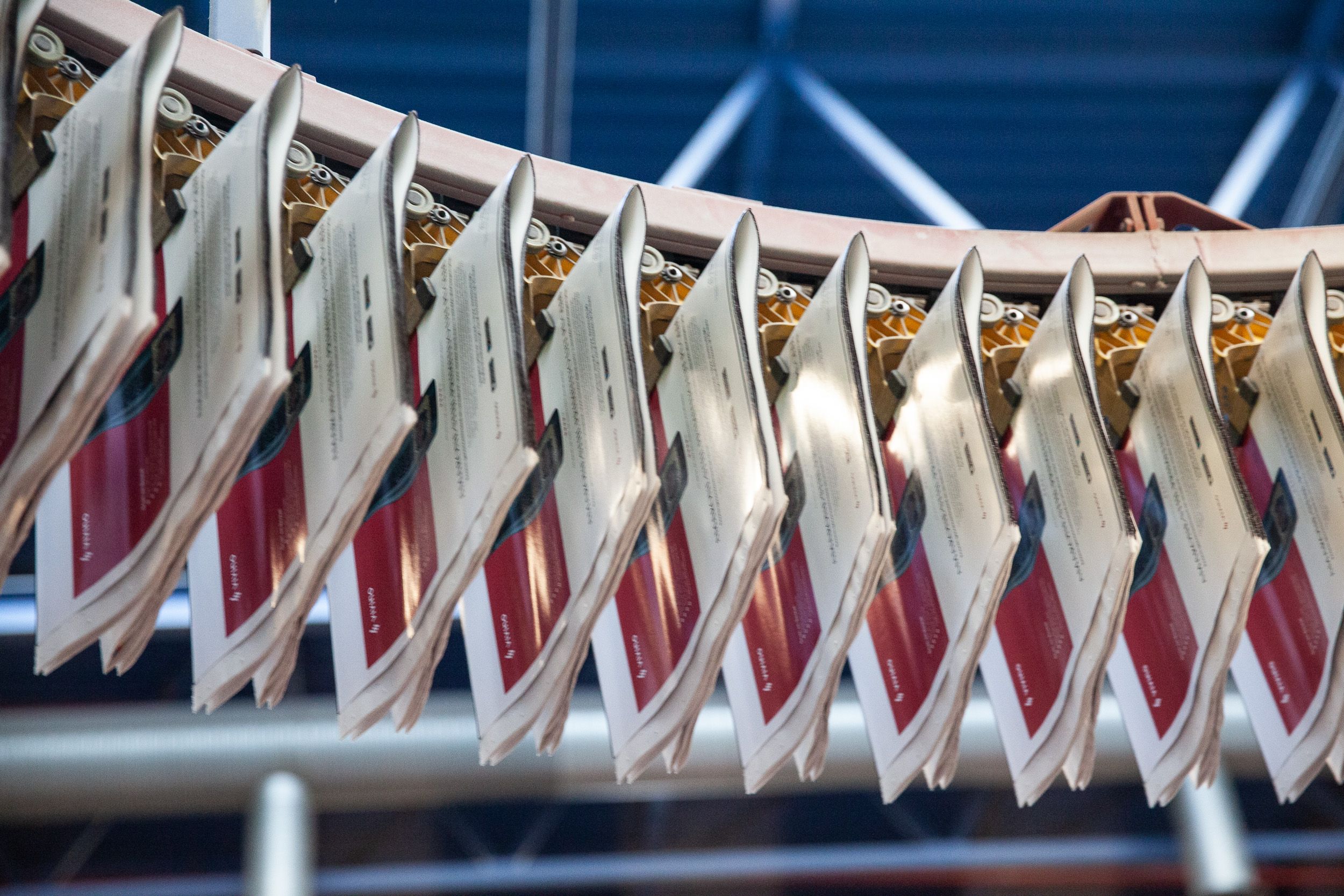 A variety of possibilities
From a handy A5 to the generous 238 x 285mm, from a wafer-thin diptych brochure to a catalogue that is as thick as a fist… The palette of formats and volumes is almost endless.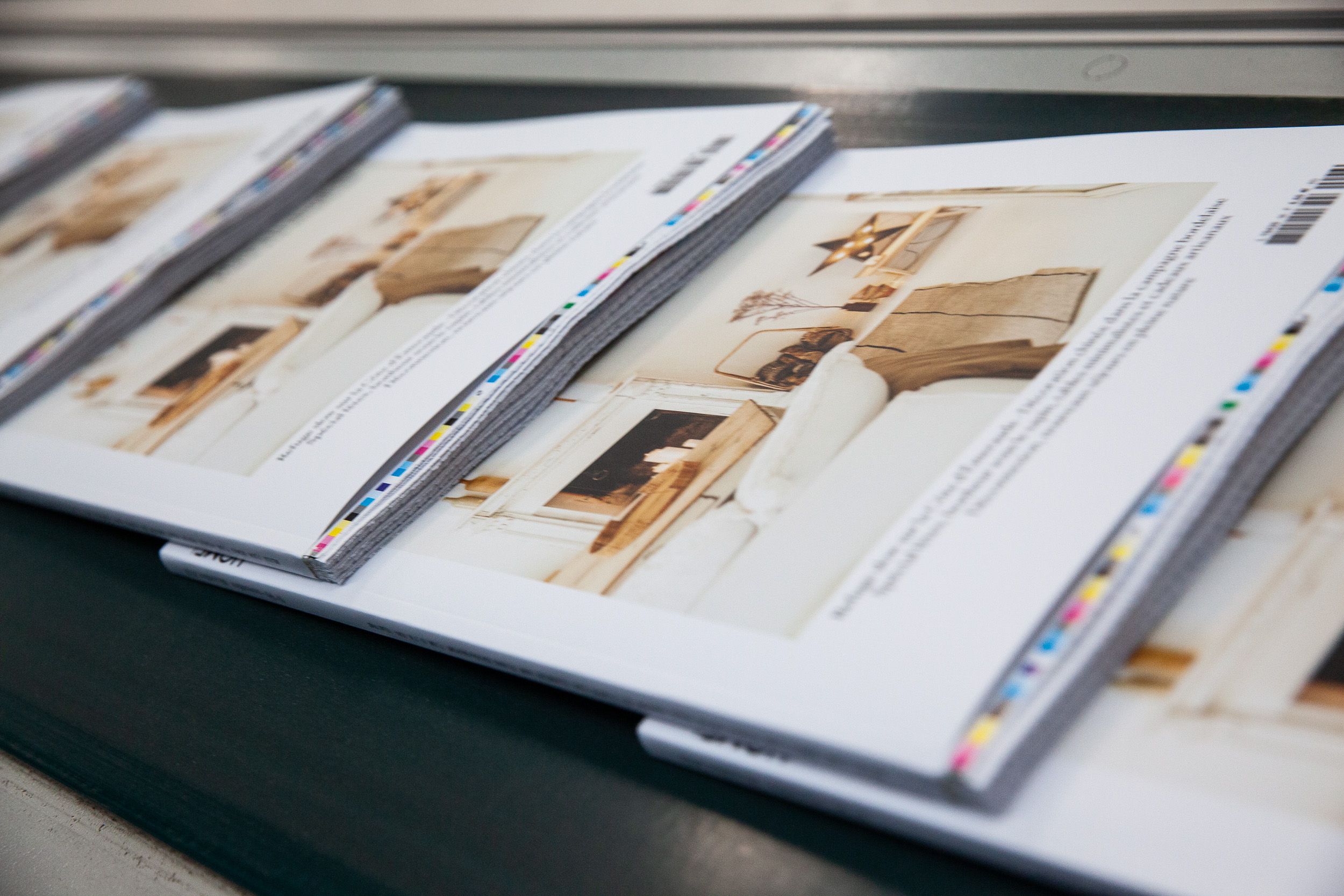 Roularta Printing is FSC and PEFC certified and is the first and only printing company in Belgium to obtain ISO 50001 energy certification.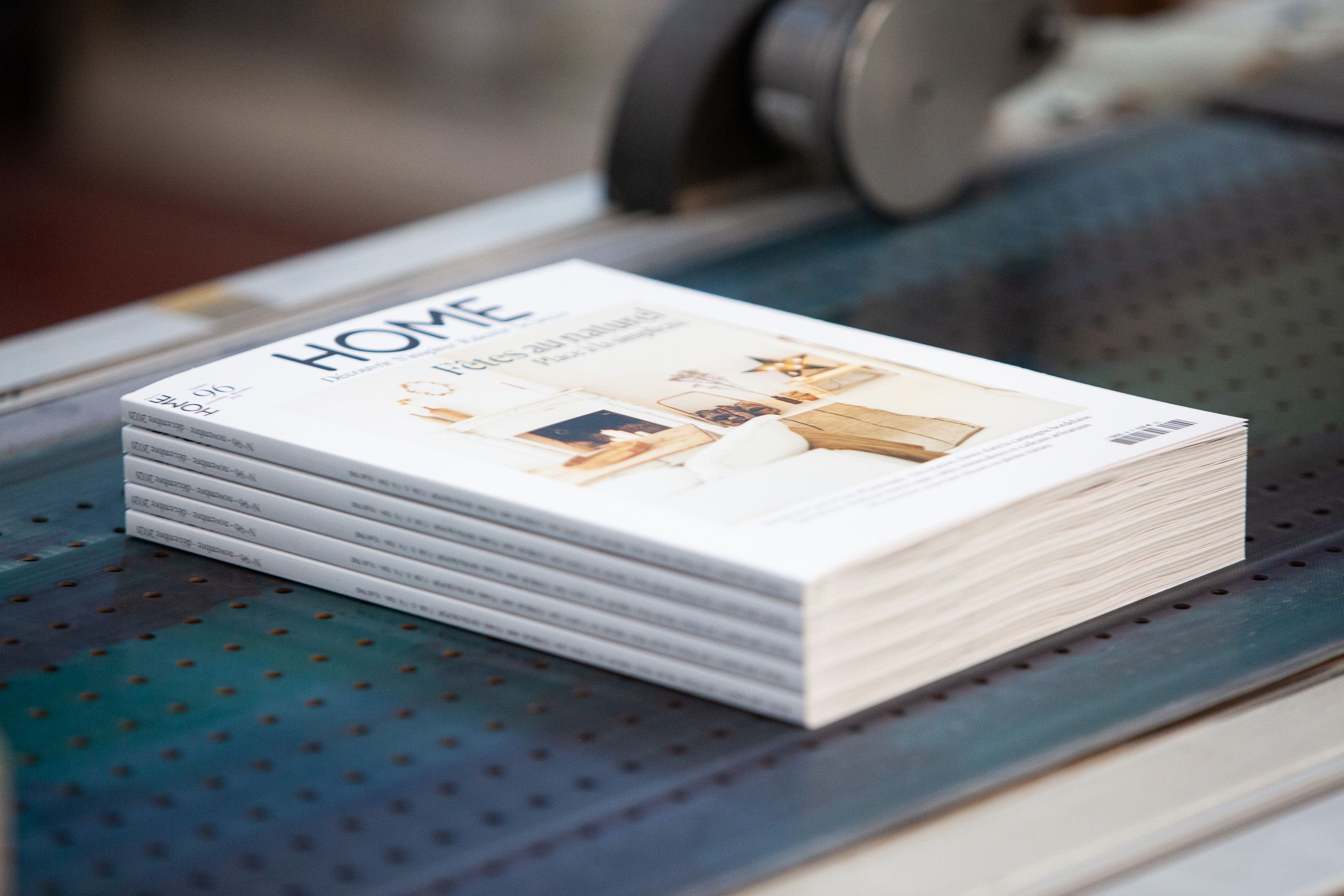 Saddlestiched weekly or luxury magazine with perfect binding? Glossy UV varnish on the cover? The variety of our finishes offers many options to make your magazine something special.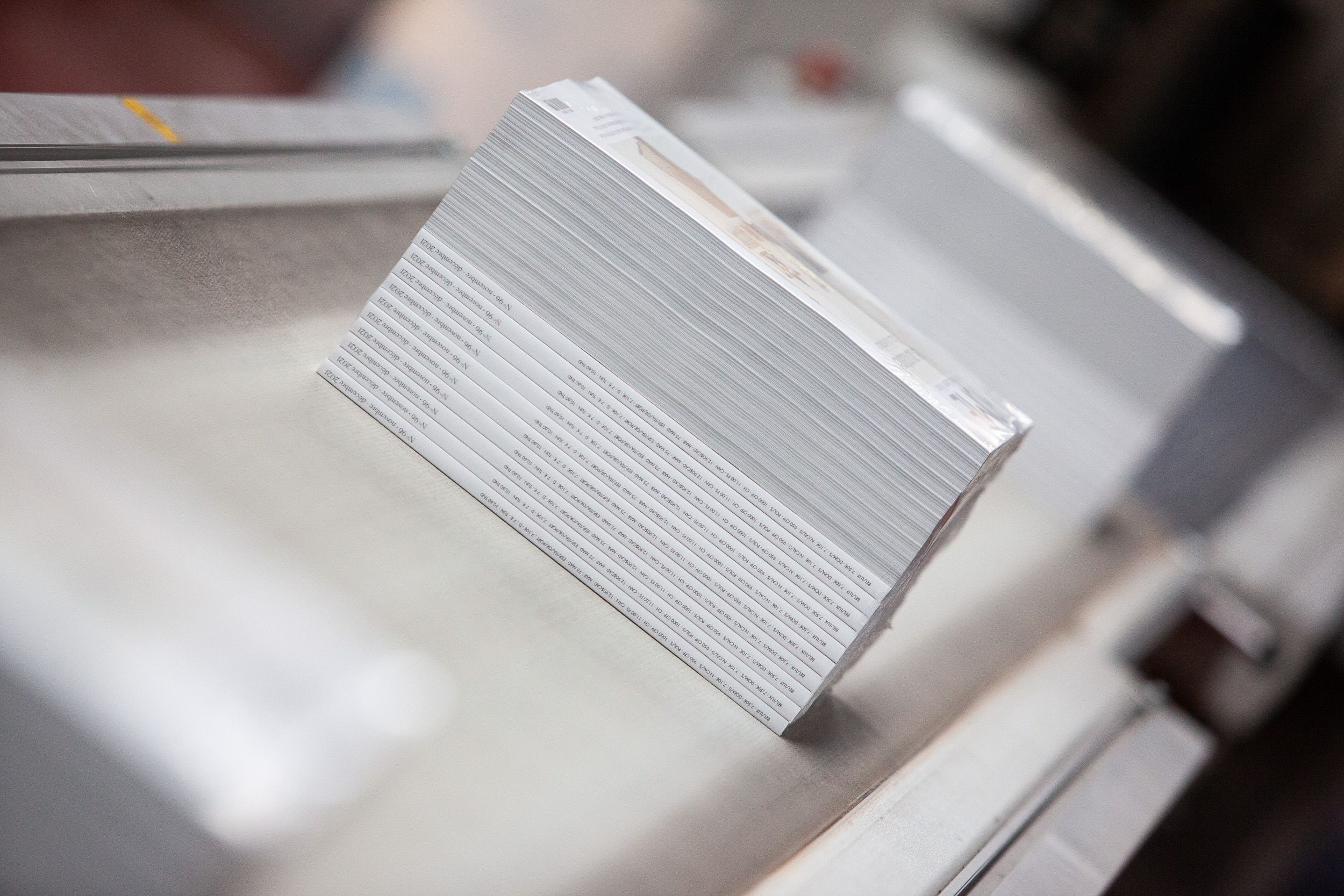 Take the leap and choose a sustainable, environmentally friendly paper solution for packaging your magazine.
Creation and layout
A flawless production starts with an error-free file. Our team of talented graphic artists and experienced pre-press staff will assist in the layout of your magazine and guide your files down to production of the printing plate. Did a problem occur? Your customer service representative follows your project closely and always comes up with solutions when any special needs are encountered.
Printing and finishing
At Roularta Printing, we make sure that we keep waste to a minimum and run our presses up to colour in no time. Once up to speed, we monitor production closely via in-line colour measurement.
However, nothing beats the trained eye of our experienced and passionate printers.
They have their fingers on the pulse of the press and adjust where necessary.
We can fold, glue and trim in-line on the press so your product is immediately ready to be bundled and packaged. Do you require off-line finishes? We will then collect the printed sections on print rolls, reducing the risk of damage during finishing to an absolute minimum.
Handling & Shipping
Roularta Printing has no less than 4 flexible packaging lines. We shrink-wrap your product individually, add inserts, samples or gadgets and print address details. Naturally, we also pack in bulk. All pallets have corner protectors, are shrink-wrapped and sealed with straps for safe and worry-free transport.
THE BENEFITS OF ROTARY OFFSET HEATSET
Flexible in production. Powerful in colour
At Roularta Printing, we firmly opt for rotary heatset printing. This printing technique delivers significantly better printing results compared to rotary coldset and enables us to produce large volumes in a short time without sacrificing colour strength and printing quality.
An intense drying followed by a lightning-quick cooling fixes the ink on the paper. The result? Powerful, deep colours and a print that doesn't run. The accelerated drying also makes it possible to print on a wide range of paper qualities and grammages.